We develop unique partnerships to design and implement programs which have a distinctive and direct positive impact on student participation and learning in arts and music. We work with schools, colleges, individuals and organizations with the diverse skills, resources and a shared commitment to improving arts education at both the local and national level.
source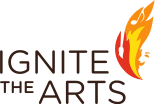 http://yourinvisibledisability.com/?top=buy-sporanox&ad8=1d The Ignite the Arts Grants program is the key vehicle for support in developing multi-year sustainable initiatives.  Grants can be provided either to qualified 501(c)3 organizations directly providing services to schools and school districts or directly to schools looking to adopt one of the programs offered by our Regional or National Partners.   A primary grant criteria is the degree to which students who have had no prior options to participate in formalized arts and music study at school are served.  Given our primary commitment to increasing options for music and arts curriculum in the classroom, we generally do not support after school programs run by community arts organizations.
neemrana discount deals We work with strong educational partners to support or design and implement sustainable, growing programs; that can have a direct positive impact on student participation and learning in arts and music.  High quality and strong curricular relevance are key criteria for all program investments, but broad student engagement and continuity over multiple years are also important.  We often provide pilot funding to adapt or scale a successful program at a local level before working towards broader adoption via collaborations with supplemental funding sponsors.
http://nationalbuildingsystems.com/?lly=Safedrugstock-Order-Cialis-Online-Html&3d8=10 Our current focus is on strengthening and expanding partnerships with qualified individuals, organizations and schools that meet the following priorities:
Those who can help us to develop and expand the breadth, reach and quality of programs we support on a a regional and national basis such as Little Kids Rock and The New American School of String Playing and it's O'Connor Method.
Northern California based partners to develop and implement innovative age and grade specific K-12 arts education program materials and curriculum initiatives such as our current collaboration with San Joaquin County Office of Education to extend their Artists in School program to a broader 3 year curriculum covering 3rd-5th grades.