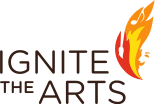 Blackwing Foundation Ignite the Arts grants provide our Partners or individual schools funding to expand their arts and music educational curriculum in new and powerful ways.  In many cases Ignite the Arts Grants enable schools to return an ongoing arts or music program where they have not been able to provide such offerings in years.
Today, our funding priorities support adoption of following programs offered by our current Arts & Music Education Partners:
Learn more about each of these programs and relevant Ignite the Arts Grants requirements associated with each program on the individual Partner pages.