Our goal is to design and implement sustainable and growing programs which have a distinctive and direct positive impact on student participation and learning in arts and music.  An emphasis on high quality and strong curricular relevance are key criteria for all program investments.  Another key objective is that these programs are scalable to improve both the breadth of content and total student reach over time.
Our current programs include: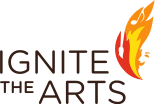 A national educational outreach tour that places world-class musicians and artists at schools for a day of master classes and workshops and an evening performance or exhibition event designed to build community arts engagement and fundraising support at the local level.
Current program priorities are to assure the sustainable and successful development of the foundational Ignite the Arts program.  However, several potential projects and partners are under consideration for future program expansion.